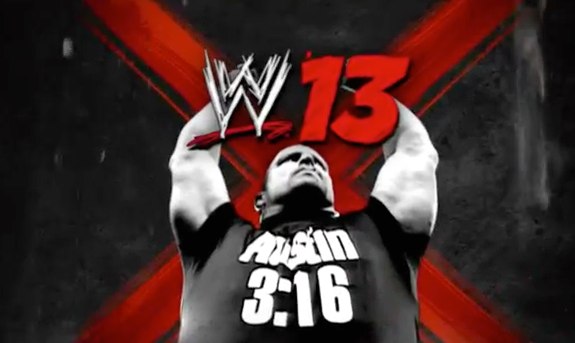 If there was one wrestler that defined the "Attitude Era" more than anyone else, it was Stone Cold Steve Austin. Developer Yuke's and publisher THQ know that better than anyone, so it's no wonder why they've made the Texas Rattlesnake his own edition of their upcoming release
WWE '13
. WWE Games Community Manager Aubrey Sitterson recently sat down with Stone Cold to ask him about
WWE '13
, his experience during the Attitude Era, how great announcers like Jim Ross helps the in ring action and much more. Check out this great interview below to learn more about
WWE '13
from Stone Cold Steve Austin.
WWE '13
is now available for preorder from most major retailers for the MSRP of $59.99 and is scheduled to release for PlayStation 3 and Xbox 360 on October 30, 2012.
WWE '13
is rated T by the ESRB for Blood, Crude Humor, Mild Language, Mild Suggestive Themes, Use of Alcohol & Violence. For more information on the game, check out the official
WWE '13 website
.